Vim® Creams

Vim® Creams
Our famously tough cream has offered unbeatable cleaning power since 1980. It cares for your surfaces by removing the dirt with the help of 100% naturally derived cleaning particles that lift grime clean away. And they come in a range of fresh biodegradable fragrances to suit every home.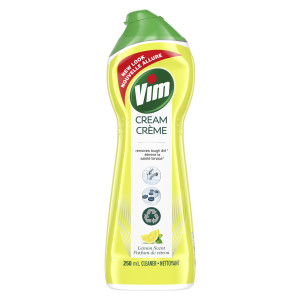 Vim® Lemon Cream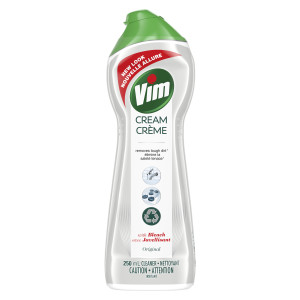 Vim® Bleach Cream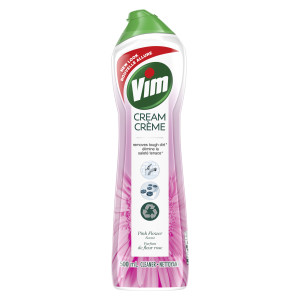 Vim® Pink Flower™ Cream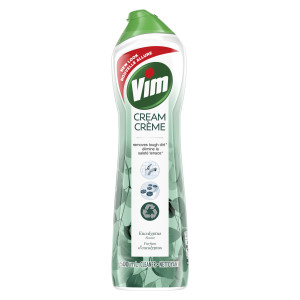 Vim® Eucalyptus Cream
With Vim® Cream, you don't need to worry. Its powerful yet gentle micro-particles remove a whole range of stains and spills and removes tough dirt! Vim Cream is a powerful multi-purpose cleaner with 100% natural cleaning particles that removes the most stubborn dirt such as encrusted grease, burnt on food and bathroom watermarks with no damage.
Removes tough dirt
Powerful multi-purpose cleaner
100% natural cleaning particles
Packaging made with 50% recycled plastic